The weekend guide has arrived! 
—
Find Things to do in Lake Country and Waukesha County
with Kids this Weekend!

The weekend guide is the round-up of all the hottest events happening this week and weekend and things to do near you. No shortage of things to do! For a full listing of the events for the day, check out our calendar!
Please thank our weekend guide sponsor: 
Check out this Mommy and Me Workout at Pure Barre Delafield!
Details: Saturday, May 18
Time:
9:45-10:30 will be for children ages 0-4
11:00-11:45 will be for 5+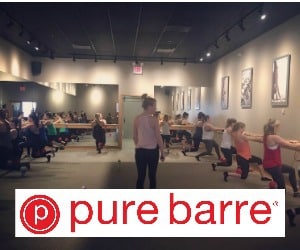 —
WHAT IS PURE BARRE?
That's a good question. According to their WEBSITE,
"The Pure Barre technique is low-impact, protecting your joints by avoiding any bouncing or jumping. Each strength section of the workout is followed by a stretching section in order to create long, lean muscles without bulk. The technique works to defy gravity by tapering everything in and lifting it up!"

Pure Barre uses a ballet barre, "to perform small isometric movements set to fantastic music".
Pure Barre in Delafield is one of the fastest growing Pure Barre locations in the country! Pop in to check them out today!
—
Looking for more information on Things to Do this weekend with kids?
---
---
Events for week of May 19, 2019
This Week Navigation