Lake Country Family Fun has compiled a list of our followers' favorite parks in the Lake Country, Waukesha and surrounding areas!  These are the best local parks picked by you!  If you have a park that you love that isn't listed feel free to comment below, we would love to hear where you like to spend your time and why it is your favorite park.
Please make sure you LIKE Lake Country Family Fun on Facebook follow Lake Country Family Fun on Twitter, Instagram and Pinterest to be in the know first of all the family fun in Milwaukee and Waukesha area!
These parks are listed in no particular order.
Cushing Park: 600 North Cushing Park Road Delafield, WI 53018
Cushing Memorial Park is an 8.8 acre community park. It contains open space, walking and hiking trails, a civil war memorial, picnic facilities, a soccer field, and fishing areas. This park is the location of Fort Cushing Playground, an expansive and very popular play structure.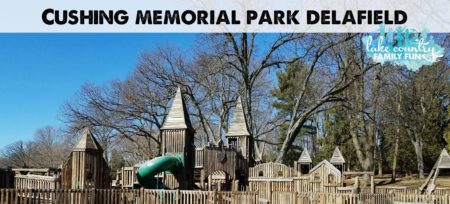 ---
Genesee Town Park: S42W31800 Depot Road, Genesee Depot
Features, swings, sandbox, play structures, tennis courts, baseball field, soccer fields and restrooms.
The park is open from April 1 to November 1 each year.
Hours are: April 1 to Memorial Day – 7 am to Sunset, Memorial Day to Labor Day – 7 am to 10 pm, Labor Day to October 31- 7 am to Sunset
---
Frame Park: 701 E Moreland Blvd, Waukesha, WI 53186
Park facilities include a fenced baseball diamond with lights, playground equipment areas (2), picnic shelter, formal garden area, separate paths for walking and biking, restrooms (3), park lights, and parking lots. In addition, a boat ramp on the south end of the park provides limited access to the Fox River.
---
Imagination Station: 700 S Main St, Oconomowoc, WI 53066
Oconomowoc's fully accessible, community-built playground. Children of all abilities and needs can feel at home to play here and even with wheels can access the highest point in the play structure.
---
Lisbon Community Park: Oakwood Rd. & Lake Five Rd
Features: A baseball diamond, playground, picnic tables, a pavilion, restrooms, hiking and more
---
Nixon Park: 339 Maple Ave, Hartland, WI
Features a walking trail, splash pad (open during the summer), playgrounds, sandbox, pavilions, fine arts stage that features music during the summer and more.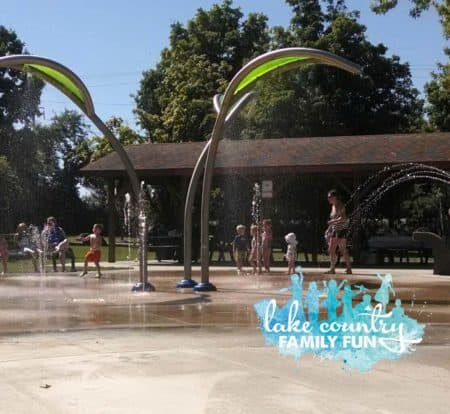 ---
Harnischfeger Park: W3048 Crawfish Road – Ixonia, WI
A variety of terrain, vegetation and facilities provide park visitors with a multitude of recreational opportunities in a scenic setting.  Active and passive recreation abound with a few miles of hiking, horseback riding and cross-country skiing trails, fishing areas, mini-golf course, disc golf course, volleyball courts, basketball court, horseshoe pits, baseball field, playgrounds, an 800' wetland boardwalk trail and a canoe launch with canoe and kayak rentals available. The park is open year round with limited access to some facilities in winter depending on conditions.
---
Fowler Park: 500 Oakwood Avenue Oconomowoc, WI 53066
A scenic park set on Fowler Lake, features fishing pier, playground equipment, restrooms, picnic tables, pavilion and more.
---
Balmer Park: N44w23875 Lindsay Rd, Pewaukee, WI 53072
Has a baseball diamond, basketball court, horseshoe pit, playground, tennis courts, volleyball court and restrooms.
---
Wirth Park: 2585 North Pilgrim Road, Brookfield, WI 53005
Wirth Park is a fully developed community park with a community-wide service area providing a variety of natural resource and non-resource oriented facilities and is the premier park for the City of Brookfield offering residents a diverse array of active and passive outdoor recreational opportunities.
Wirth Park has an aquatic center, play equipment, baseball diamonds, soccer fields, tennis courts, volleyball courts, bike paths, nature trail system and more.
---
Dickten Park: N43 W32800 Rasmus Road, Nashotah, WI (approximate address)
Follower Lisa says, "It's beautiful, spacious, has bathrooms, and a picnic area!"
---
Sports Commons Park: N14 W30153 Silvernail Road, Delafield, WI
Skateboard ramps, small youth baseball diamond with bleacher seating, batting cage, sand volleyball, basketball court, soccer field with bench seating, playground area with bench seating and nearby picnic tables.
---
Riverside Park: 812 Labaree Street, Watertown, WI
Located on the Rock River, has tennis courts, baseball diamond, playground and more.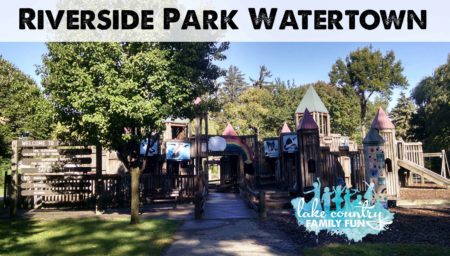 ---
Malone Park: 16400 W. Al Stigler Parkway, New Berlin, WI
This 85 acre park includes a newly built playground for children of all abilities. It also includes a baseball diamond, a basketball court, a hiking trail, a horseshoe court, and ice rink, volleyball courts, tennis courts, a picnic shelter, a soccer field, a softball diamond, and more!
---
Village Park: N63W24459 Main Street, Sussex, WI
This 75 acre park includes two lighted tennis courts, two sand volleyball courts, three open air shelters, five ball diamonds (one lighted, one hardball and three softball), 18 hole disc golf course, nature trails, picnic areas, large playground, playfield/open space, sledding, water fountain, and restrooms.
---
Mitchell Park: 19900 River Road, Brookfield, WI
This 405 acre park, located in the northwestern portion of Brookfield, includes the Sharon Lynne Wilson Center for the Arts Cultural arts facility, multi-purpose area for large community special events, group picnics, etc. with community pavilion/shelter and other support facilities (i.e. parking lots, restrooms), Elmbrook Little League youth baseball complex with four fields, parking, and restroom/concessions building, play equipment, pet exercise area, archery target area, canoe access areas/piers, sledding hill, cross country ski trails, nature trails, bike paths, greenway trail system trailhead (Beverly Hills Trail) with connection to Waukesha County Fox Brook Park.
Don't forget about our Indoor Play Guide to get those wiggles out at local businesses.
Planning a Birthday?  Check out our Birthday Party Guide.
Wondering where kids eat free or cheap?  Check out our Kids Eat Free Guide!